Girls and Women in Space Night
Girls and Women in Space Night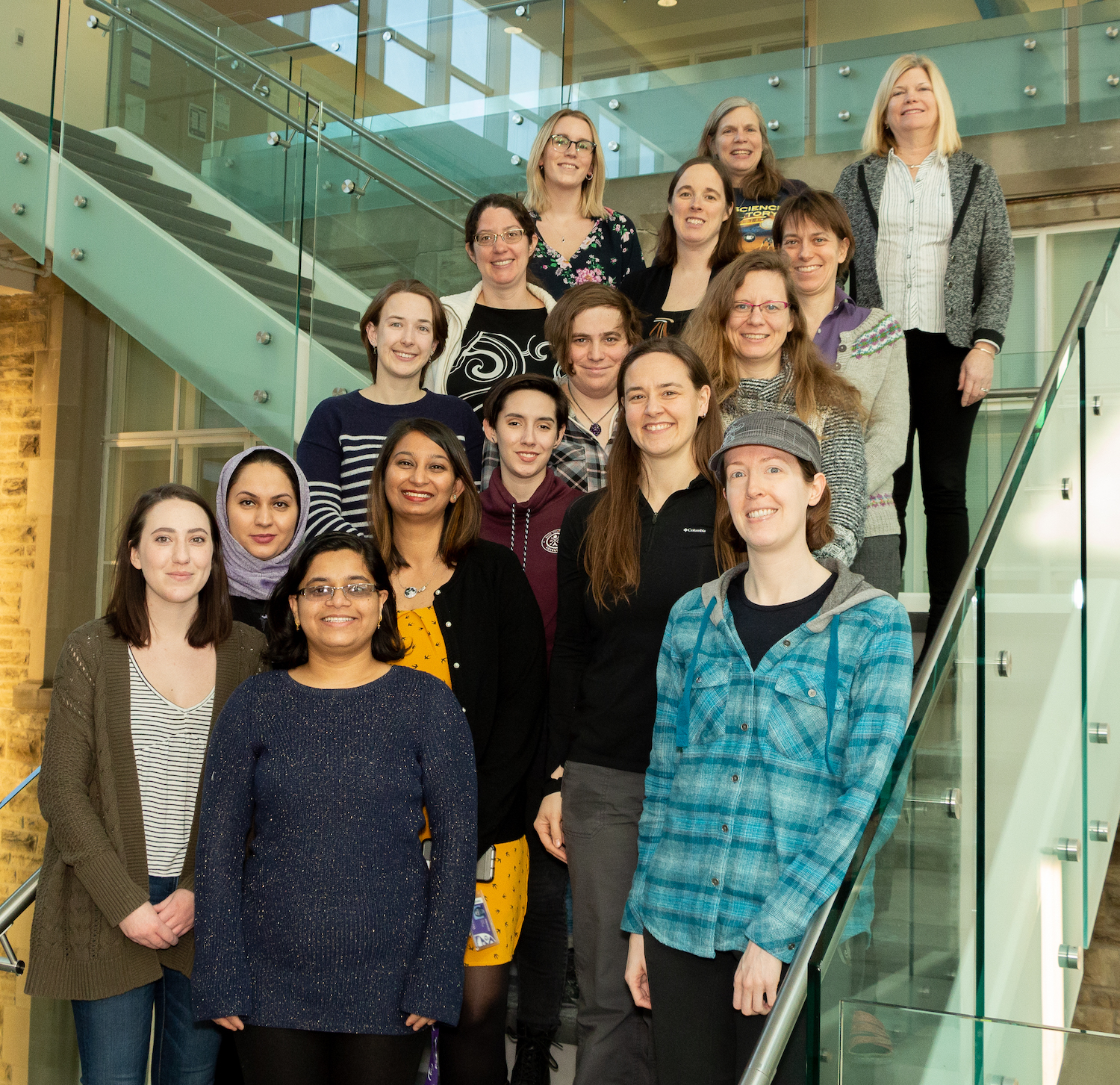 Join us for celebrating 'Girls and Women in Space' night at the Cronyn Observatory. February 11 is recognized as the International of Girls and Women in Science by the United Nations.

In addition to it celebrating Girls and Women in Space, this event also celebrates Canadian Space Agency's Junior Astronauts campaign. The Junior Astronauts campaign offers inspiration to the next generation of Canadian astronauts by getting young Canadians excited about space and science. The initiative allows them to see the possibilities of pursuing an education and career in these areas, and to understand how they can play a role in Canada's mission to the Moon.
This event will be jointly hosted by the Department of Physics and Astronomy and the Institute for Earth and Space Exploration at Western.
We will run a social media campaign from February 3 to February 7, 2020. Several women and non-binary researchers will be highlighted in this campaign. You can find more details about them here: Women in Space!
Date

Tuesday, Feb. 11, 2020

Time

5:00pm - 9:00pm
(come and go as you please; entrance is free) 

Location

The Hume Cronyn Memorial Observatory (search for "Cronyn" on this interactive google map). 
Parking information can be found here.

Social Media

Activities

- Hands-on Junior Astronauts Activities [5:00 pm - 8:00 pm] 
- Women in Space Trivia [5:00 pm - 5:30 pm]
- Ask a Woman Space Scientist Panel [5:30 pm - 6:00 pm]
        Panelists: Avery Mainprize, Athithya Aravinthan, Catheryn Ryan, Dr. Shauna Burke, Hira Nadeem
- Special Junior Astronauts Talk [6:00 pm - 6:30 pm]
       Speaker: Miriam Micael, Project Management Engineer, Canadian Space Agency
- Junior Astronauts Activities showcase and Raffle Draw [6:30 pm - 7:00 pm]
- Stargazing through the Cronyn Observatory's main 25.4 cm refractor and other telescopes [7:00 pm - 9:00 pm]