Funding Opportunities
Research Funding Opportunities
Current Opportunities: 
The Western Space Seed Grant Program 
One of the primary goals of The Institute for Earth and Space Exploration is to support and promote interdisciplinary collaboration among our various departments and researchers in innovative projects. The Institute is pleased to offer at least 4 seed grants of up to over two years ($30, total funding) each to initiate innovative, high-impact collaborative projects between Institute faculty members. These grants are intended for projects where external funding would be difficult to obtain due to the early-stage nature of the research. To learn more Click here. The application deadline is October 16th 2020, at midnight (EST).
 SEDS Canadian Reduced Gravity Experiement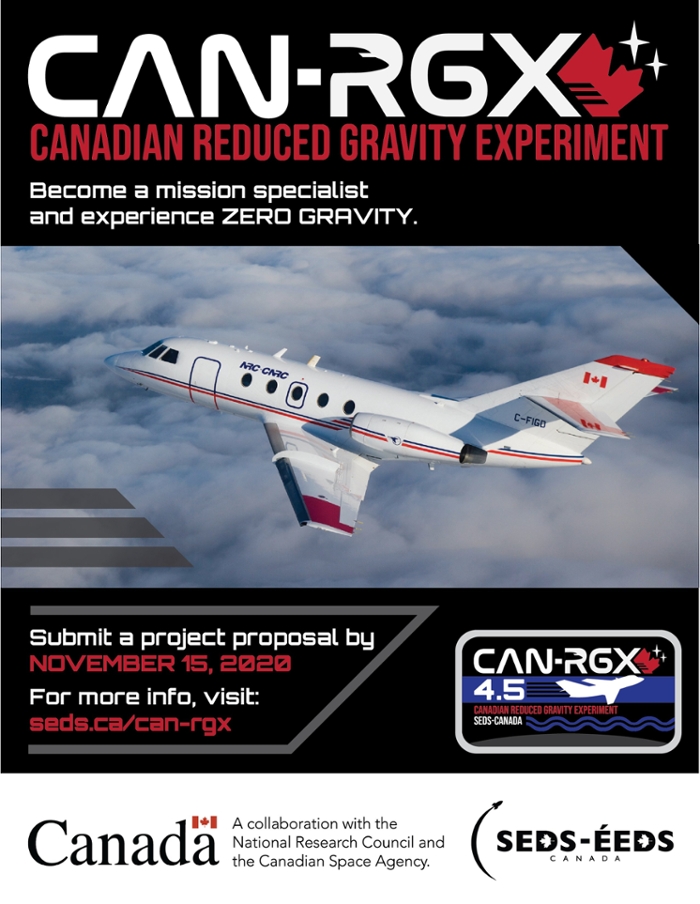 Up to 2 teams will be chosen to fly with their experiments on the @NRC_CNRN's falcon 20 aircraft! That's right! You'll experience microgravity while doing SCIENCE. Will YOU be next to fly? Applications are open: http://seds.ca/can-rgx 
CNES Funding Opportunities for Student and PDF Research
CNES's call for applications is now open. Every year, CNES awards approximately one hundred research grants to French and foreign students in the fields of: Engineering Sciences, Sciences using Space Resources, Human and Social Sciences (details here). The application deadline has been extended to April 15, 2020, at midnight (CEST). 
Lunar Exploration Accelerator Program capability demonstration (AO)
The Canadian Space Agency has issued an announcement of opportunity to support Canadian-built instruments and hardware for lunar delivery services (details here). If you have ideas and are interested in leading a proposal, or participating in a proposal with other Institute faculty members, please e-mail the Institute Director gosinski@uwo.ca.
NSERC Collaborative Research and Training Experience (CREATE) Program
Western's internal deadline for Letters of Intent (LOI) is March 18th for this year's NSERC CREATE competition (details here). The Directors and Executive Council are keen to hear from Institute faculty members with ideas for CREATE grants for this round. Please e-mail the Institute Director gosinski@uwo.ca if you have an idea(s) for an NSERC CREATE LOI.
Student Funding Opportunities
International Astronautical Congress (IAC) 
This AO will be open to Canadian post-secondary students. Selected students will also have the opportunity to participate in the activities organized by the "International Space Education Board" (ISEB). The conference will take place in Paris France from September 27th to October 1st, 2021. Click here for details.
Graduate Student Conference Travel Awards
Applications for the new Institute Graduate Student Travel Awards are now being accepted. Click here for details.