Asteroid Day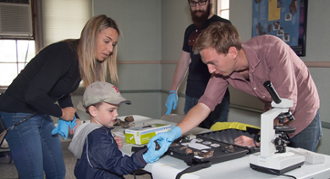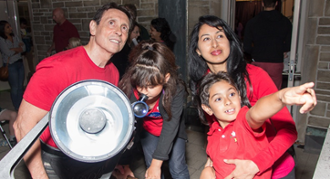 The Centre for Planetary Science and Exploration in collaboration with the Department of Physics and Astronomy and Royal Astronomical Society of Canada - London Centre will be hosting a special event on Asteroid Day (June 30th). Asteroid Day is a global awareness campaign where people from around the world come together to learn about asteroids and what we can do to protect our planet, families, communities, and future generations from future asteroid impacts. Asteroid Day is held each year on June 30, the anniversary of the largest impact in recent history, the 1908 Tunguska event in Siberia.
Event Details:
Date: 30th June 2018
Time: 6:00 to 8:00 PM (come and go as you please; entrance is free) 
Location: The Hume Cronyn Memorial Observatory (search for "Cronyn" on this interactive google map). 
             Parking information can be found here.
Social Media: Tweet your pictures with the #AsteroidDay and #WesternU hashtags. Follow the event on Facebook.
Activities: 
Public Talks by Asteroid Experts
W.G. Colgrove and the Dresden Meteorite
Mark Tovey, PhD, Postdoctoral Fellow, Department of History, Western University
W.G. Colgrove was Cronyn Observatory's astronomical model-maker extraordinaire, for which he was  awarded the highest honour of the Royal Astronomical Society of Canada, the Chant Medal. What is  possibly less well remembered about Colgrove is that he saw the famous Dresden meteorite when it    was still a meteor streaking through the sky. Learn a little more about Colgrove's role in the Dresden      meteorite story, how the Dresden meteorite came to Western, and why there is now a third Dresden      meteorite in preparation (in 3D printed form!).
Meteorite Expert on site - have a rock you think might be meteorite? Bring it to our expert and find out!
Meteorites on display
Edible Rock Analysis
Solar Observing (weather permitting) 
*The observatory will be open from 8:30 to 11:00 PM for their regular Saturday Public Nights after the event.*