News
Western crew preps Space Station-bound astronaut for Ax-1 mission

Researchers at the Institute for Earth and Space Exploration (Western Space) have worked with Canadian Mark Pathy, who is one of the astronauts boarding Ax-1, to help the entrepreneur and philanthropist fulfill the theme of his 10-day mission plan: Caring for People and the Planet.

---

Space centre planned for Cochrane, Ont., aims to train future astronauts

Institutions like Western University in London, Ont., and the University of Technology in Sydney, Australia, have come on board as partners that will send students and researchers to the space centre.

---

Canadian Space Agency funds Western's effort to get more youth into STEM

Dr. Sabarinathan and her colleagues from Western Space and the faculties of engineering and science, are working with five industry partners on the project: Mission Control Space Services Inc., Ingenium, steamlabs, Exploring by the Seat of your Pants, MDA.

---

Future dreams in view as Canadian instruments power up aboard James Webb Space Telescope – The Globe and Mail

The Fine Guidance Sensor (FGS) and the Near Infrared Imager and Slitless Spectrograph (NIRISS), both instruments were built in Ottawa, were switched on for the first time since the mammoth astronomical satellite was launched.

---

NASA nails trickiest job on newly launched space telescope

"The 7-ton James Webb Space Telescope is so big that the sunshield and the primary gold-plated mirror had to be folded for launch. The sunshield is especially unwieldly -- it spans 70 feet by 46 feet (21 metr3s by 14 metr3s) to keep all the infrared, heat-sensing science instruments in constant subzero shadow."
---
What's New?
---
The Western Space community is saddened to learn of the passing of Canadian astronaut Bjarni Tryggvason.  He was an early friend to Western Space in its previous incarnation as CPSX, and a London local who tracked our progress and came regularly to our events. Our condolences to his family and friends and all who will miss him. 
Podcast featuring Bjarni Tryggvason from a few years ago. 
---
---
Upcoming Events: Space Day: May 17, 2022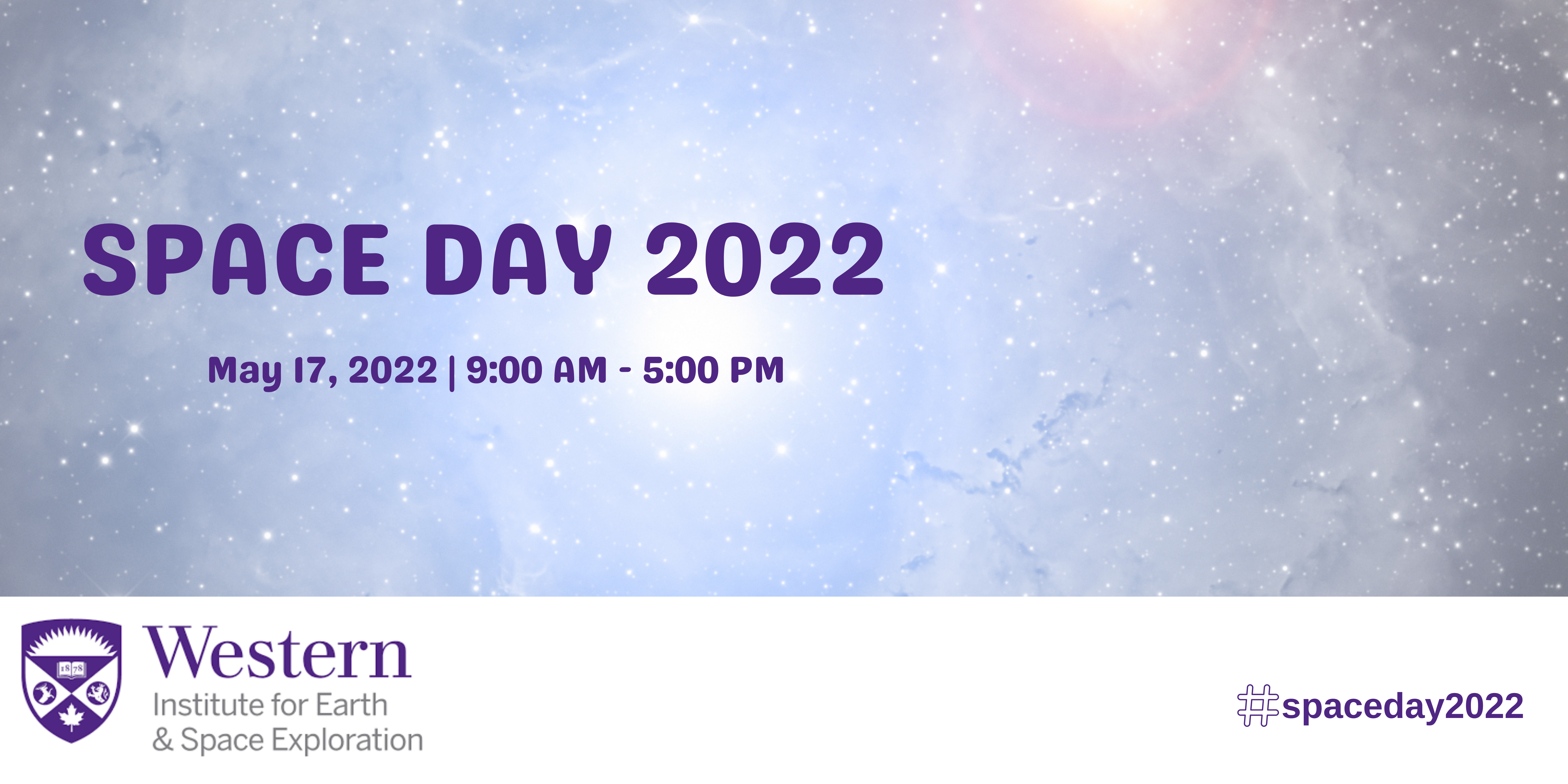 We are looking forward to re-connecting
in-person
 (PAB) on May 17th and sharing the amazing research of our faculy, staff and students over the past year! 
---
---
Latest Research Missions: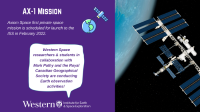 Ax-1 Mission 
Ax-1 Mission, the first private space mission to the ISS lifted off in April 2022! A team of Western Space researchers & students are collaborating with Mark Pathy, one of the crew members and the Royal Canadian Geographical Society to conduct Earth observation activities! Click here to learn more.