In The News
Western researchers to probe greenhouse gases at city landfill

"It's very important we limit methane emissions as much as possible because it is a really potent greenhouse gas. Dumps make methane, that's just a normal process of decomposing – it's not like you can prevent that from happening," said Sarah Gallagher, an astrophysicist and director of the Institute for Earth and Space Exploration.

---

Western researchers capture stunning images of Ring Nebula with James Webb Space Telescope

The images, released today by an international team of astronomers, including Jan Cami, Els Peeters and Nicholas Clark from Western's Institute for Earth and Space Exploration, showcase the nebula's intricate and ethereal beauty in unprecedented detail, providing scientists and the public with a mesmerizing view of this celestial wonder.

---

Western researchers part of Webb carbon molecule discovery

Western University astrophysicists Els Peeters and Jan Cami are core members of the international collaboration with Peeters serving as co-lead investigator of Webb's Photodissociation Regions for All (PDRs4All ID 1288), an Early Release Science Program on radiative feedback from massive stars.

---

Western mini-satellite to launch aboard SpaceX as second mission spreads its wings 

A Western research team led by Engineering professor Jayshri Sabarinathan started with a CCP initiative and has worked in collaboration with Nunavut Arctic College (NAC) since 2018 to create a CubeSat named Ukpik-1.

---

These red dots could change everything we think we know about how galaxies form

Canadian extragalactic astronomer Sarah Gallagher, says It's possible that these red dots aren't galaxies at all, but rather some other source of light like a supermassive black hole or a quasar.
---
Latest from Western Space
Our Director, Dr. Sarah Gallagher discusses the exciting developments at Western Space in this video. Researchers at Western are engaged in planetary science and astronomy, exploring our solar system and beyond. Watch video. 

---
Meet Western University's Most Interviewed Experts - 2022-2023 Annual Report:
Western University's 2022-2023 Annual Report showcases Dr. Sarah Gallagher, Dr. Joshua Pearce, and Dr. Maxwell Smith as the university's most frequently interviewed experts in the media. 
---
New CSA Funded Project! 
The Western Skylark: a 3U CubeSat for next-generation tracking of migratory wildlife using the Motus and ICARUS telemetry systems. Learn more.
---
Ukpik-1 launched into space!

On June 5, 2023, at 11:47 am EST, Western University and Nunavut Arctic College Ukpik-1 CubeSat successfully launched into space aboard a SpaceX Falcon 9 rocket from launchpad LC-39A at the Kennedy Space Center in Cape Canaveral, Florida.
---
Axiom Space's Ax-1 mission, the first privately crewed mission to the International Space Station (ISS), launched on April 8, 2022, and returned on April 25, 2022. Western students volunteered to explore and add captions to the images of Earth captured during the mission. Sample image: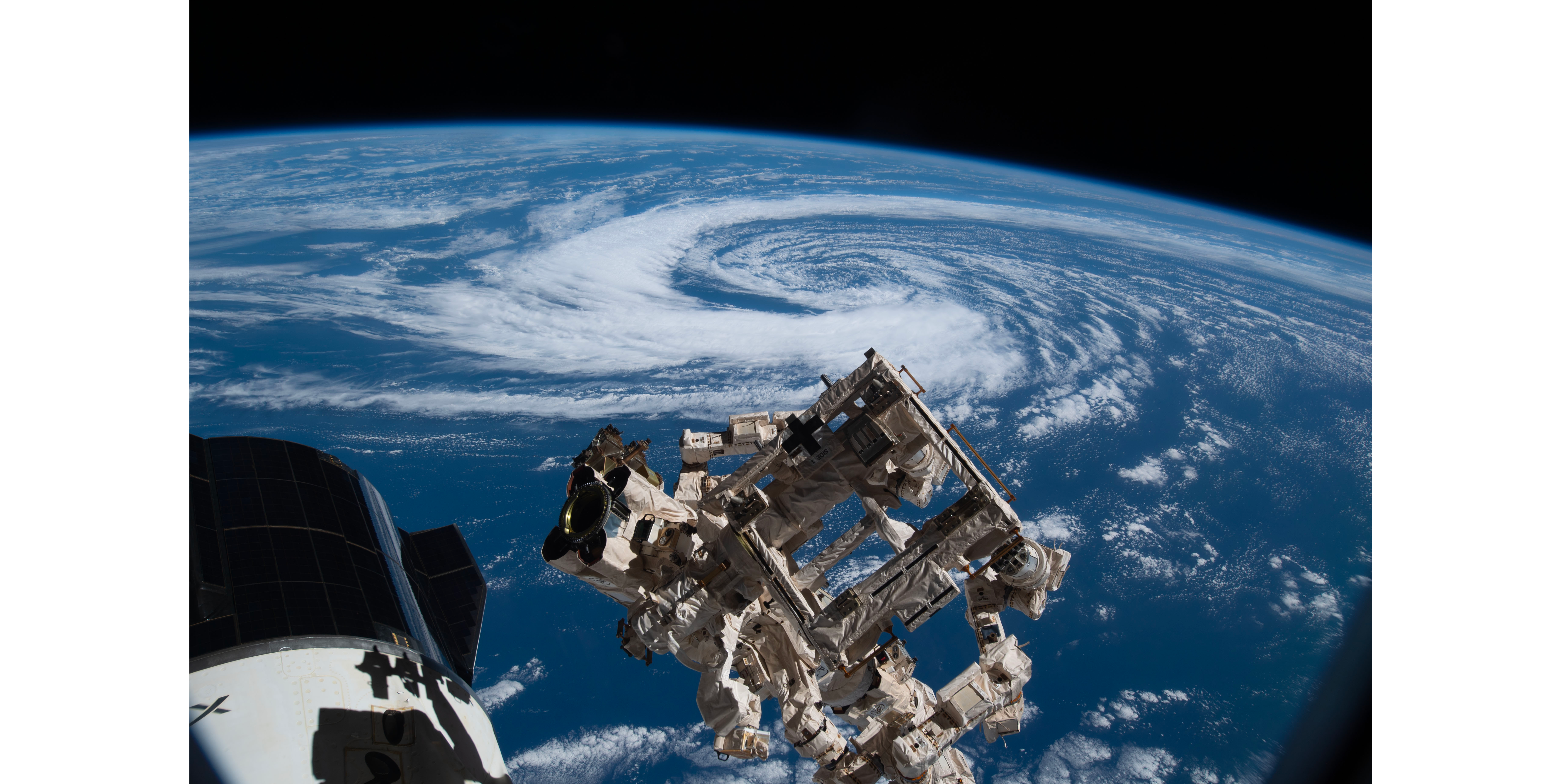 Image credit: NASA/Mark Pathy
---
Space as a National Asset for Canada (SNAC 2022) 
The Institute for Earth and Space Exploration (Western Space), the Rotman Institute of Philosophy, and the Faculty of Science hosted a three-day conference for Space as a National Asset for Canada (SNAC) from Oct 31-Nov 2, 2022 in London, Ontario. Stay tuned for the conference summary report that will be shared in 2023! 
---
Google Scholar page! 

Western Space now has its own Google Scholar webpage showcasing the publications of its faculty members! Click here to access it and follow it.  
---