In The News
These red dots could change everything we think we know about how galaxies form

Canadian extragalactic astronomer Sarah Gallagher, says It's possible that these red dots aren't galaxies at all, but rather some other source of light like a supermassive black hole or a quasar.

---

Moonshots, meteors and planets: Here are just a few things to look forward to in space in 2023 Social Sharing

Fast forward to what is deemed the best meteor shower of the year. The Perseids, which run from the middle of July to the beginning of September, peak on the night of Aug. 12–13 this year.

---

Western researchers among first to capture James Webb Space Telescope images

These images have been obtained as part of the Early Release Science program Photodissociation Regions for All (PDRs4All ID 1288) on Webb.

---

Western team achieves international holographic teleportation

Holographic teleportation sounds like something out of Star Wars or Star Trek, but instead of the bridge of a flashy interstellar spaceship, a futuristic technological achievement took place in a nondescript boardroom on campus at Western recently.

---

Canadian-made tools on Webb space telescope help provide spectacular views of space

"It was so hard, and just the fact that all of these people working together around the world were able to make something so beautiful, so precise, so functional, and it's delivering exactly or even better than promised." - Dr. Sarah Gallagher
---
Latest from Western Space
Ukpik-1 is ready to launch into space!

Ukpik-1, the first CubeSat by Western University and Nunavut Arctic College, is ready for launch! After 5 years of hard work, it's integrated into the Nanoracks deployer at the Canadian Space Agency. Canadensys Aerospace Corporation's payload camera will capture amazing images.
---
Axiom Space's Ax-1 mission, the first privately crewed mission to the International Space Station (ISS), launched on April 8, 2022, and returned on April 25, 2022. Western students volunteered to explore and add captions to the images of Earth captured during the mission. Sample image: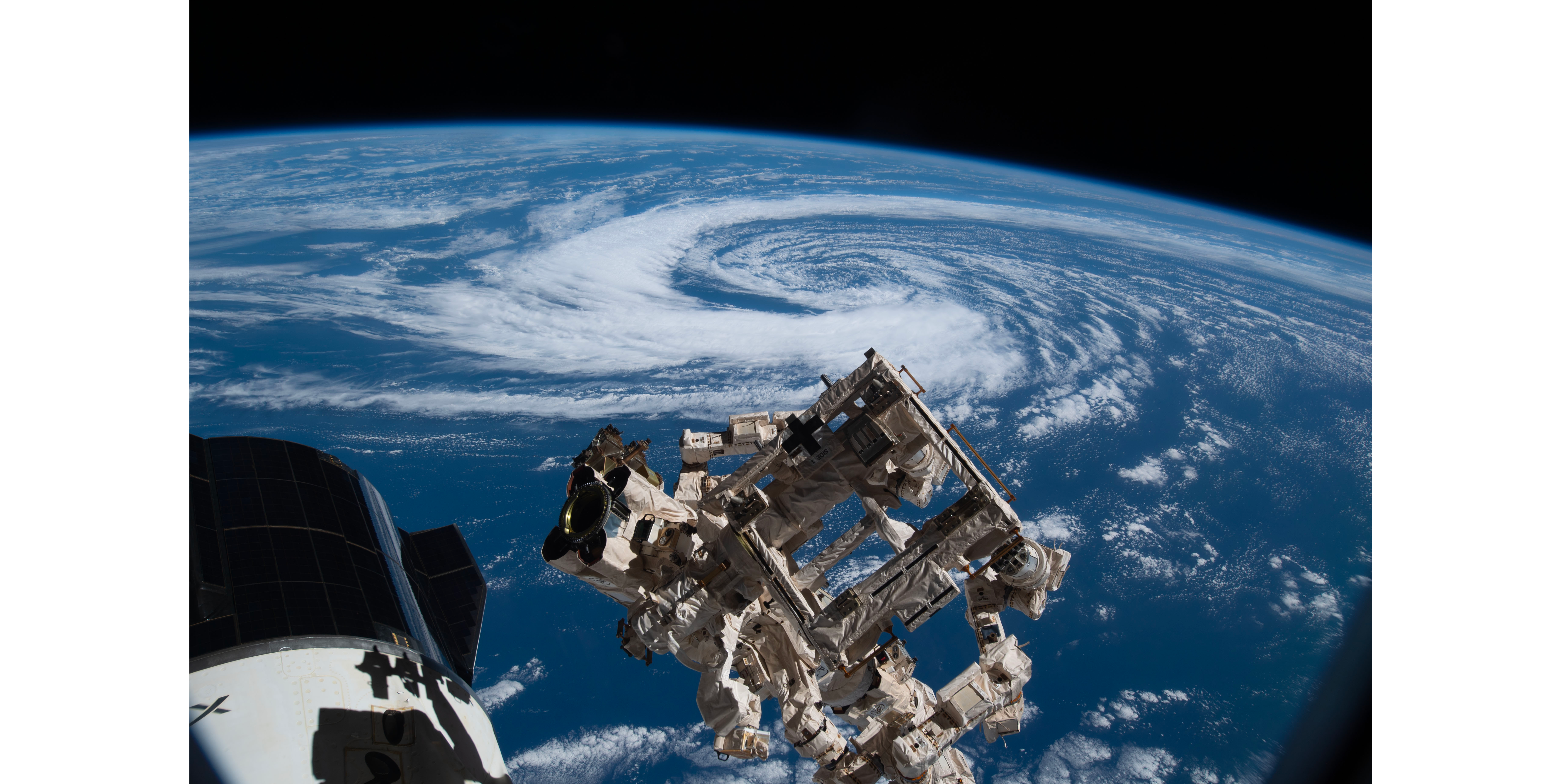 Image credit: NASA/Mark Pathy
---
Space as a National Asset for Canada (SNAC 2022) 
The Institute for Earth and Space Exploration (Western Space), the Rotman Institute of Philosophy, and the Faculty of Science hosted a three-day conference for Space as a National Asset for Canada (SNAC) from Oct 31-Nov 2, 2022 in London, Ontario. Stay tuned for the conference summary report that will be shared in 2023! 
---
Google Scholar page! 

Western Space now has its own Google Scholar webpage showcasing the publications of its faculty members! Click here to access it and follow it.  
---