News
Team Processes and Outcomes During the AMADEE-18 Mars Analog Mission

The aim of this study was to examine team functioning within the context of the AMADEE 18 Mars analog project, which took place in Oman in the winter of 2018. Five "Analog Astronauts" participated in this study. Each completed measures of individual-level variables, including demographics and personality, before the simulated Mars mission began. At several time points during the mission, and once at the end, participants completed measures of individual stress reactions, and teamwork-related variables, including several types of team conflict, citizenship behavior, in-role behavior, counterproductive behavior, and social loafing. Each participant also reported how well he or she felt the team performed. The results indicate an overall positive, successful teamwork experience. Factors including measurement issues, psychological simulation fidelity, and qualities of the team likely influenced these results. Measuring important team- and individual-level variables during additional space analog events, while considering factors related to psychological fidelity, will allow for the compilation of data to better understand the factors affecting teams in these unusual contexts.

---

Western Space Signs deal for robotic space mission

During a virtual event on Wednesday afternoon, Western University's Institute for Earth and Space Exploration (Western Space) signed a Memorandum of Understanding (MOU) with the MILO Institute, to develop deep space missions. The MILO Institute is a non-profit research collaborative led by Arizona State University, with support from Lockheed Martin and GEOshare, a subsidiary of Lockheed Martin.

---

Trottier Family Foundation gift empowers Montreal's most affected communities to fight COVID

Our own Dr. Sarah Gallagher takes a step out of the stars and into the fight against COVID19.

---

Did meteorite impacts help create life on Earth and beyond?

What if impact craters, long seen as harbingers of death, turned out to be the cradle of life? For Western University planetary scientist Gordon Osinski, this isn't just the big question posed in his latest study, but an overriding theme of his celebrated academic career. The new study, published today in Astrobiology, posits that impact craters should absolutely be considered by space agencies like NASA and ESA as top exploration targets, not just for their invaluable post-impact geological records, but also – and perhaps more importantly – as prime locations for seeking potential habitats for extraterrestrial life.

---

Ice Sheets Covered Southern Highlands of Early Mars

The southern highlands of Mars are dissected by hundreds of ancient valley networks (3.9-3.5 billion years old), which are evidence that water once sculpted the Martian surface. According to new research, these valley networks were carved by water melting beneath glacial ice, not by free-flowing rivers as previously thought.
---
Whats New?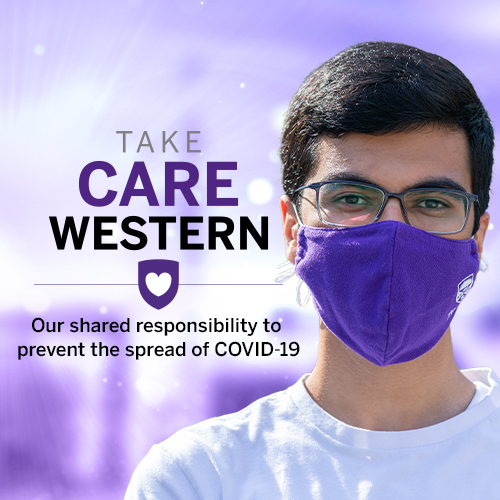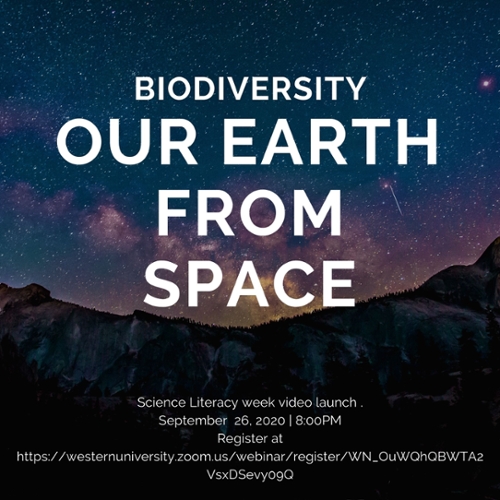 Happy Science Literacy Week Western Space!
Join us live on ZOOM Saturday September 26th at 8pm for International Observe the Moon Night in partnership with the Cronyn Observatory! to Register click here!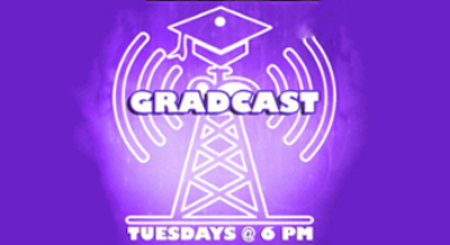 GradCast- Planetary Science edition! -Check Us out on Spotify!
Hit play on our collection of expertly curated interviews with our Planetary Science Grad Students. From microbial life to rover operations, Western Space grad students show their diversity in research and passion for planetary science and space exploration. To open the Play list
click here
Launch of the Western Space Seed Grant Program
One of the primary goals of The Institute for Earth and Space Exploration is to support and promote interdisciplinary collaboration among our various departments and researchers in innovative projects. The Institute is pleased to offer at least 4 seed grants of up to over two years ($30,000 total funding) each to initiate innovative, high-impact collaborative projects between Institute faculty members. To learn more Click here
 Welcome back Western!
As a new School year begins, we would like to welcome our incoming Western Space Graduate Council!  To learn more about these awesome student leaders Click here
---