Host Bios
Current Hosts and Co-Hosts
Jon Kissi - Producer, Showrunner, and Co-host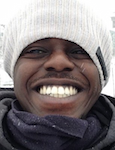 Jon Kissi is currently a Masters student in the department of Electrical and Computer Engineering, where he is researching data processing using dynamically configurable hardware systems. He grew up in Essex, England, briefly living in Preston, where he studied Online Journalism at Undergraduate level, and Manchester, where he studied Computing and Informatics at Graduate level. He then moved to The Netherlands, working for the European Space Agency on various space/planetary science missions, before arriving at Western. An avid follower of all things space related and a fan of all kinds of science fiction, Jon is really looking forward to contributing to the Western Worlds and already feels at home as part of the Worlds team. 
Dr. Parshati Patel - Associate Producer and Co-host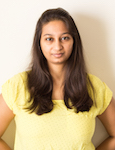 Dr. Parshati Patel is an astrophysicist and a science communicator. Her research focuses on Circumstellar Disks around Massive Stars. She holds a PhD in Astronomy and Planetary Science & Exploration from the Western University, an MSc in Astronomy and Planetary Science from the Western University and a Hons. BSc in Astronomy and Physics from University of Toronto. During her graduate studies, Parshati realized her passion for science communication and public engagement. Parshati has more than five years of experience in public education and outreach in the field of astronomy and planetary science. She has held various positions in the past five years from an instructor to the coordinator of several outreach programs as well as producer, showrunner and co-host of a planetary science themed podcast called Western Worlds. She is currently Education and Outreach Program Coordinator for Centre for Planetary Science and Exploration at Western University. In her current position, she manages and develops space science and technology themed school and summer programs.
Dana Beaton - Co-Host and Editor
Dana Beaton is a fifth-year undergraduate student at Western University pursuing concurrent degrees in Mechanical Engineering and Astrophysics with a minor in Planetary Science and Space Exploration. He is the Propulsion Team Lead of Western Engineering Rocketry–an engineering design team that designs and builds medium-scale sounding rockets for competition in the Spaceport America Cup. He enjoys engaging the public in space-related activities and discussions through his work with Parshati as the CPSX Outreach Assistant. Of the many events that he has been a part of so far, he is proudest of his work towards the CPSX Space Camp which took place over the summer. Dana is thrilled to be part of the Western Worlds team and looks forward to continuing the tradition of bringing Space Science research and discoveries to you!
Dr. Raymond Francis - Host and Co-Host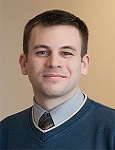 Raymond Francis was a doctoral student in Electrical and Computer Engineering at CPSX, he currently work at NASA JPL. His work involves the development of vision systems for planetary exploration, including studies of geological structures and atmospheric dynamics. He is currently a Science Team Collaborator on the NASA Mars Science Laboratory mission, where he will contribute to work on the behaviour of the martian atmosphere. His past work in space mission development includes navigation, human spaceflight, geoscience, and microgravity science programs, as well as terrestrial analogue studies.