Western Space Webinars & Monthly Forums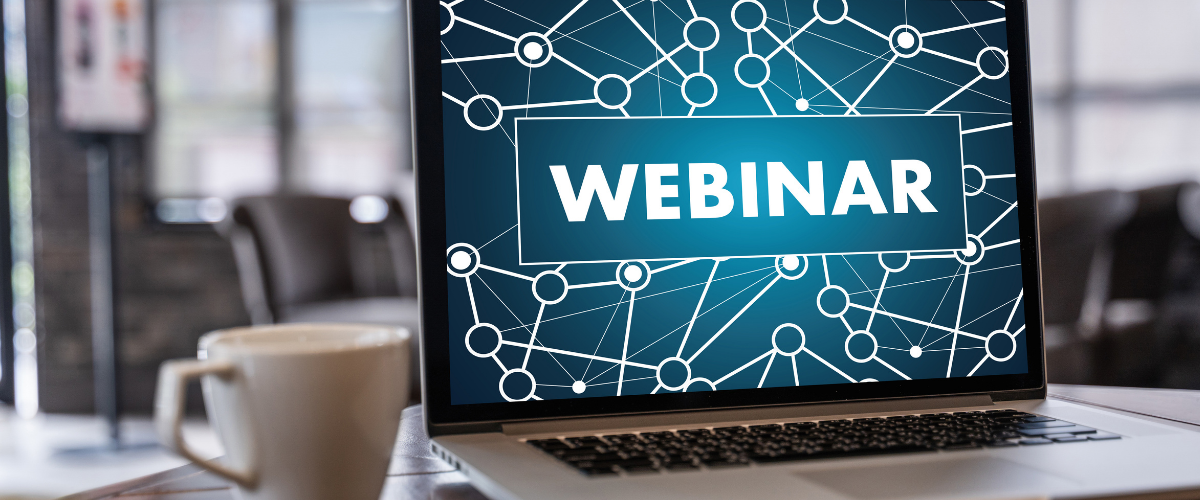 Western faculty, graduate students, and guest lectures from academia, the space industry and government present new discoveries, mission-specific opportunities, interesting training initiatives as well as industry-specific policies, challenges, and prospects with the intention of informing and engaging participants in discussions about relevant topics in planetary science and space exploration.
2022 Western Space Monthly Forum Schedule
Operating the world's largest Earth Observation Satellite Constellation
Presented By: Kelsey Doerksen
Date & Time: February 4th, 2022
To Register: https://westernuniversity.zoom.us/webinar/register/WN_TThJV9KGQ_aJks_SWpA27g
In this talk, Kelsey will detail how a small team of operators can manage 100s of satellites, how the satellite commissioning process works, and highlight the various tools and automations used to operate the fleet.
Bio: Kelsey Doerksen is a Space Systems Engineer in Satellite Operations at Planet, operating the world's largest Earth Observation satellite constellation. Planet has over 150 satellites in orbit collecting over 350 million square kilometers of imagery daily, with an unprecedented dataset of on average 1,300 images of every location on Earth's landmass. Learn more. 
Robotic Surgery: from Arctic to Mars!
Presented by: Dr. Mehran Anvari 
Date & Time: March 4th, 2022 
To Register: https://westernuniversity.zoom.us/webinar/register/WN_H-_AtJzvS9Ceo8d9nfO8kg
Bio: Dr. Mehran Anvari is a tenured professor of surgery and holds the research Chair of Minimally Invasive Surgery and Surgical Innovation at McMaster University. Dr. Anvari is one of the pioneers in the field of robotic surgery initiating a robotic program at McMaster University since 1996. He has worked with various robotic systems by Computer Motion, Endovia and Intuitive Surgical. Learn more.

2020-2021 Western Space Weekly Webinar Schedule 
2019-2020 Western Space Weekly Webinar Schedule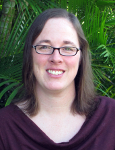 Dr. Catherine Neish February 21 2020 – PAB 100 12:30 – 1:30pm
Dragonfly: A Rotorcraft Lander at Titan
On June 27, 2019, NASA announced its next New Frontiers mission: Dragonfly. This audacious mission will send a rotorcraft to explore Saturn's largest moon Titan, and evaluate its potential for prebiotic chemistry and (possibly) extraterrestrial life. The Dragonfly mission will also give us a countless high-resolution views of this strangely Earth-like moon, showing us how rivers and sand dunes form on an icy moon at 94 K. In this presentation, I will provide a summary of the history of the Dragonfly mission, its scientific goals, and the next steps forward, from launch in 2026 to landing in 2034 
Dr. McCausland February 28 2020– PAB 100 12:30 – 1:30pm
Tagish Lake meteorite fall and investigation: A unique messenger from the early solar system
In the predawn hour of January 18th, 2000, an exceptionally bright fireball was widely seen traveling southeast across Alaska, Yukon and northernmost B.C. The event itself was spectacular and well-recorded, but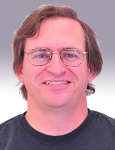 was surpassed during the subsequent days and months by the recovery of unique meteoritic material from the fall; in all some 10 kg of friable carbonaceous chondrite fragments were recovered from the frozen surface of Tagish Lake. Twenty years on, we can now look back on the event and put this Canadian meteorite in research perspective: The Tagish Lake (hydrous C2) carbonaceous chondrite appears to represent a portion of the solar system that has not previously been sampled, and provides a new window on processes active in the early solar system, from beyond the original "snow line." Amongst recovered meteorite classes, the Tagish Lake meteorite represents perhaps the most porous, primitive material available, with an exceptionally low mean bulk density of 1.64 ± 0.02 g/cm3 and corresponding porosity of 40%! Chondrules within Tagish Lake appear to be undeformed and representative of their original nebular environment. Tagish Lake is also a host for pre-solar grains and pre-solar organic material. More recently, it is considered to be a likely analogue material for the surfaces of C-type near Earth asteroids Bennu and Ryugu, visited by ongoing sample-return missions OSIRIS-REx and Hayabusa-2, respectively. In its unprecedented features, the pristine nature of the still-frozen fragments that were initially collected, and the large amount of material ultimately recovered, the Tagish Lake meteorite is a premiere scientific event, the subject of essential early solar system research for years to come.
Dr. Stan Metchev

 

February 7 2020 – PAB 100 12:30 – 1:30pm
Shadow swarm: the tiny comets of the outer solar system
Up to a trillion kilometre-sized icy planetesimals reside around and beyond Neptune's orbit, in a region fo the solar system known as the Kuiper Belt. Only a few thousand of the largest ones are known, typically with sizes of a few hundred kilometres or larger. Not even the next generation of space-based, or extremely large ground-based telescopes will be able to directly image the multitude of small icy Kuiper Belt objects. The number, orbital, and size distribution of these planetesimals carry dynamical clues of the early evolution of the solar system. I will overview a new approach to detecting these small and distant planetesimals that relies on the rare and serendipitous occultations of distant stars. Together with my team, we are commissioning the Colibri Telescope Array: a wide-field rapid-imaging observatory dedicated to the detection of stellar occultations by Kuiper Belt objects. I will present our experimental approach to detecting Kuiper Belt objects with Colibri, and will overview the project status and future.
Viraja Khatu January 30 2020 – PAB 100 12:30 – 1:30pm
How can Internships Enhance Graduate Learning Experiences?
Pursuing internships during a graduate career can help advance knowledge or technical skills in any given field.  Graduate academic programs are generally research intensive. They demand a substantial time investment in conducting research as well as publishing the results.  In such a setting, the two important questions for graduate students to consider are how to acquire the background knowledge and hands-on skills required for their research, and how to get the results published in time for the degree.  Through internships, graduate students can get a handle on the above aspects of doing academic research work. I will share my experience while working as an astronomy graduate intern at the Gemini North Observatory (Hilo, Hawai'i) in the summer of 2019 through the New Technologies for Canadian Observatories (NTCO-CREATE) program.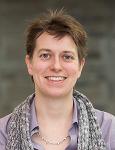 Dr. Pauline Barmby January 23 2020 – PAB 100 12:30 – 1:30pm
The 2020 Long-Range Plan for Canadian Astronomy & Astrophysics
A large fraction of research in observational astrophysics relies on shared facilities too large to be operated by any one research group or university. Planning for and funding these facilities requires coordination within the research community. Organized by the Canadian Astronomical Society, LRP2020 is the third in the series of Canadian Long Range Plans for astronomy and astrophysics. LRP2020 is reviewing the field of astronomy and astrophysics, along with associated education, training, and outreach programs, and will produce a list of recommended priorities for the next decade. In this talk I'll describe the current state of the LRP process, especially as it relates to space astronomy. I'll describe some future proposed missions and how the LRP interacts with other research fields, the Canadian Space Agency and Canadian industry.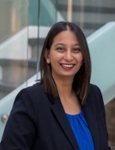 Dr. Parshati Patel January 17 2020 – PAB 100 12:30 – 1:30pm
Training and Engaging the Next Generation of Space Scientists and Engineers through the Space Explorers Program
The Western Space educational outreach program strives to engage youth to explore the universe and aims to empower children with the basic knowledge and workings of the many branches of planetary science and space exploration. The Space Explorers program promotes experiential learning and since its launch, has engaged more than 600 students through hands-on activities. To assess the potential of the Space Explorers Program to engage youth, camp participants are invited to complete a survey at the conclusion of the program. Survey statements gauge campers' experiences, as well as their interest in the field of space science and technology, thus providing insights into the impact of the program. The survey also allows for the evaluation of programming, camp activities, and facilitators. Based on preliminary findings, the program is certainly on its way to achieving the goal of engaging and training the next generation of scientists and engineers, while exposing them to various aspects of planetary science, space and space exploration. We intend to leverage campers' experiences and recommendations to continue developing robust programs as we move into the next phase of science and technology themed educational outreach initiative.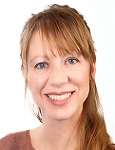 Dr. Holly Capelo, University of Bern January 10 2020 – PAB 100 12:30 – 1:30pm
Direct measurements of dust-drag fluid instability in connection with protoplanetary disk evolution
How planetary precursors (planetesimals) from out of the dust grains present in gaseous protoplanetary disks remains an open question. While grain adhesion forces bind solids at small scales (micrometers-decimeters) and gravity on large scales (kilometers), bridging these extremes across growth barriers in the meter size range requires an additional solid-concentration mechanism, often assumed to derive from the two-way drag coupling between the gas and solid phases, which results in a 'streaming instability'. I present the findings from ground-based two-phase flow experiments which represent the first and only demonstration of particle concentration via the theorized flow instability. The experiments support the growing consensus that dust-drag instability should occur universally, and derives principally from the differential motion of dust and gas in a mass-loaded fluid. While these results do not prove that planetesimals form by aero-gravitational instabilities, they strongly suggest that streaming-instability-driven turbulence is inevitable, provided that the control parameters can reach critical values. This parameter regime has not otherwise been reached in laboratory studies and neither is it directly addressed by existing theory of particle suspension dynamics. I will discuss the continuation of this research, meant to connect classical approaches to studying granular two-phase flow with the study of astrophysical fluids and planetesimal formation and evolution.
MRO-HiRISE Teams December 13 2019 – PAB 100 12:30 – 1:30pm
WesternU misson operations and training with the HiRISE imager on the Mars Reconnaissance Orbiter: Results from Imaging cycles 339 & 340
Since late 2014, CSA-funded adjunct research professor Livio Tornabene, has led WesternU-based science operations and training for the most powerful and high-resolution imager to photograph Mars: HiRISE. Starting on Oct. 8th of this year, two teams led by himself and PDF Eric Pilles and four trainees (Vidhya Ganesh Rangarajan, Chimira Anders, Leah Sacks and Will Yingling) helped plan 213 new images of Mars over a 4-week period. HiRISE's 339rd imaging campaign (led by Tornabene) executed on Saturday, Oct. 26th and continued to Saturday, Nov. 9th when it handed off to the 340th imaging campaign (led by Pilles), which continued to Saturday, Nov. 23rd as Mars continued into Northern Summer/Southern Winter. Here they present together their latest exploits, and what they experienced while planning two back-to-back two-week sets of high-resolution images of the surface of Mars from WesternU's Mission Control facility. Come hear all about it and to see some of their favorite images!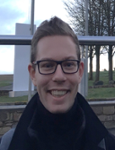 Bryan Southwell November 29 2019 – PAB 100 12:30 – 1:30pm
An Instrumented Rover Wheel
Barefoot Rover is a research project at NASA-JPL with the intention of assessing the feasibility of a tactile-sensing rover wheel. In doing so, rover safety may be enhanced through in-situ terrain data, and the scientific community can benefit from knowledge of terramechanics parameters. The planetary surface community is also interested in rock and surface pattern detection. My focus for this work is the terramechanic aspect, which is the study of wheel or tracked vehicle interaction with the terrain, where the terrain's properties are of utmost interest. An additional area of research work is applying machine learning methods to the data for in-situ analysis. Detecting different terrains, such as loose sand or duricrust, will help rover drivers avoid unsafe terrain or flag areas for further study. Duricrust is loose sand covered by a layer of hard, or high cohesive strength, soil. MER Spirit broke through a layer of duricrust on Mars and became immobilized. The implementation of a tactile-sensing wheel on future rovers will mitigate driving risks and enhance rover autonomous driving capabilities.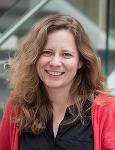 Dr. Els Peeters
November 22 2019 – PAB 100 12:30 – 1:30pm
Western's eyes on the JWST skies
Today, the world is eagerly awaiting the launch of the James Webb Space Telescope (JWST). Hailed as the bigger and more sensitive successor to the Hubble Space Telescope (HST), JWST will similarly inspire the general public and have researchers develop the most innovative approaches to process and analyze observations of unprecedented quality to study the Universe near and far. Given these expectations, the entire world will be watching closely when the first science observations with JWST are presented to the public, and those may well have a Canadian stamp on them. In this talk, I'll give a general description of JWST and its capabilities, and I will highlight how Western is involved in the first science observations to be made by JWS.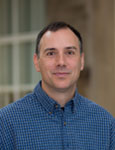 Dr. Paul Wiegert November 15 2019 – PAB 100 12:30 – 1:30pm
Interstellar asteroids and comets: what are they and where do they come from?
In 2017, the first asteroid to enter our Solar System from interstellar space was discovered by Rob Weryk (who did his PhD here at Western) at the PanSTARRS telescope. The asteroid is now called 'Oumuamua, a Hawaiian term which signifies 'Messenger from Afar'. Now in 2019 a second visitor, comet Borisov (named after its discoverer) has also appeared. 'Oumuamua was rocky (unexpected), relatively slow (unexpected) and small (expected); while Borisov is icy (expected), fast (expected) and large (unexpected). I'll briefly summarize what we know about these puzzling visitors, and outline the efforts being made at Western to back-track them to their points of origin, somewhere within our Milky Way galaxy.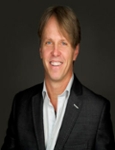 Dr. Nick Craine November 8 2019 – UCC 54A 12:30 – 1:30pm
Pioneering the Stratosphere: High Altitude Benefits from the Evolving UAV LandscapeStratodynamics provides high-altitude earth observation platforms and services enabling new, cost-effective access to the stratosphere. Their recent flight from the Canadian Space Agency's Stratos Balloon Base achieved many firsts in Canadian aviation including: the first release of a UAV from a scientific gondola in Canada; the first UAV flight above 29,000 feet in Class A airspace; and the highest altitude flight of a UAV or remotely piloted aerial system (RPAS). Gary Pundsack and Nick Craine will present the details of the record breaking August 31st flight, discuss their recent NASA flight opportunity award and display their flagship platform called the HiDRON.
Catheryn Ryan

 

November 1 2019 – UCC 54A 12:30 – 1:30pm
The distribution of organic material in Martian-analogue volcanic rocks, as determined with ultraviolet laser-induced fluorescence spectroscopy
The Biologic Analog Science Associated with Lava Terrains (BASALT) research project (Lim et al., 2019) has been developed to test exploration capabilities and return samples from two Mars-analogue volcanic environments. We used an ultraviolet laser-induced fluorescence (LIF) spectroscopy instrument to detect and characterize the distribution of potential organic biosignatures in samples returned from two BASALT mission deployments and correlate the fluorescence results with a variety of sample properties. These samples represent a range of alteration conditions found in the volcanic environments of Hawai'i Volcanoes National Park, HI, USA and Craters of the Moon National Monument, ID, USA. Samples were also analyzed using scanning electron microscopy with electron-dispersive x-ray spectroscopy (SEM-EDS) to characterize the mineralogy present at fluorescent points-of-interest and confirm the presence of carbon-bearing material. Finally, He-gas pycnometry and micro-computerized tomography were used to determine the porosity of the samples, which could be compared to the results from LIF and SEM-EDS measurements. Some minerals deposited in the sample vesicles through fumarolic activity were found to be highly fluorescent, with time-resolved fluorescence spectra suggesting the presence of organic material associated with these mineral deposits. Overall, samples collected proximate to active or relict meteoric fumaroles from Hawai'i were shown to contain materials with strong evidence for organic deposits, compared to little evidence in samples collected from Idaho.
High Altitude Balloon team October 25 2019 – UCC 54A 12:30 – 1:30pm 
High Altitude Balloon Initiative
The High Altitude Balloon Initiative began in January 2018 and has launched two separate payloads since its conception. In May 2018 the team launched a ~2 kg payload carrying a suite of various atmospheric sensors to study the environment of the upper atmosphere. While the initial assembly of the team and the launch itself was successful, the loss of GPS data at the apex of the flight complicated the recovery of the payload. The payload was recovered on May 29, 2019 near Grand Valley, Ontario after being discovered in a field. To conduct a second launch in 2019, the High Altitude Balloon (HAB) team partnered with the Students for the Exploration and Development of Space (SEDS)-Canada and the Canadian Space Agency (CSA) to sample microbial aerosols via stratospheric balloon as part of the CSA's STRATOS program. The ~800, 000 cubic meter balloon travelled to an altitude of 37 km and Westernu HAB's payload, housed on the gondola, was controlled remotely from the ground during the flight. The gondola was shared by five other experiments running simultaneously. SEDS-Canada had arranged to reserve two spaces on the CSA's gondola, one of which had been granted to the Westernu HAB team for this year's launch. The experiment successfully sampled microbial aerosols at four different points during the flight and was returned via helicopter to have the samples preserved as soon as possible. Currently the samples are being analyzed to determine whether any variations exist as a function of altitude
Gavin Tolometti October 18 2019 – UCC 54A 12:30 – 1:30pm
Volcanic Analogue for the Exploration of Mars
In July 2019, Gavin Tolometti traveled to the 2014-15 Holuhraun lava field in Iceland to study its diverse lava flow morphology's and compare them to radar and high-resolution (cm-scale) topographic remote sensing data. Remote sensing data is relied upon when studying the morphology of surface features, including lava flows, on other planetary bodies such as Mars. It is important to understand how to interpret the data because results and interpretations are dependent on the wavelength scale and resolution. Gavin will discuss why it is important to understand and compare different remote sensing datasets to study lava flow morphology and summarize the research that has been completed and currently ongoing at the 2014-15 Holuhraun lava field.
The Holuhraun lava field is situated in the Bárðarbunga-Veiðivötn, one of Iceland's largest volcanic systems, and is marked as the largest effusive basaltic eruption since the Laki eruption in 1783-84. On the 29th of August 2014, a small 600 m long fissure opened on the floodplain and for four hours basaltic lava erupted onto the surface. Extension of the fissure to 1.8 km occurred after twenty-four hours of inactivity. From the 31st of August to the 27th February 2015, the effusive basaltic eruption occurred and had a maximum discharge rate of ≥350 m3/s, average flux of ~90 m3/s, a total area cover of ~85.4 km2 and an estimated bulk volume of 1.44 km3. The lava field stands as a strong Martian analogue site because of its pristine condition, hosting lava flow morphology's analogous to Martian lava flows, proximity to glaciers and diverting an active hydrology system, which has implications for astrobiology.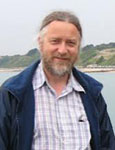 Dr. Phil Stooke– October 4 2019 – UCC 54A 12:30 – 1:30pm
Solar System Roundup
On the 62nd anniversary of the launch of Sputnik 1 and the dawn of the Space Age, Phil Stooke will provide a summary of current events in the solar system. From rovers on the Moon and Mars, and sampling missions to two asteroids, to orbiters at Venus, Mars and Jupiter, there is plenty going on up there and a lot more planned for the near future. Phil will survey these science missions and other developments in space exploration including new rockets and plans for human space flight in the next few years.  
Dr. Gordon Osinski– September 27 2019 – UCC 54A 12:30 – 1:30pm
Exploring Other Worlds By Exploring Our Own
The world of space exploration is rapidly evolving. More than ever before, the international scientific community is attempting to answer fundamental questions on the origins of life and of the Solar System, by exploring other planetary bodies. There are currently more active robotic space missions than at any other time in history. It is clear that humans will return to the Moon, possibly within the next 5 years. The Moon is the only planetary body, besides the Earth, to have been explored by humans. Currently, the only way we can "explore" Mars and other planetary bodies is via images and chemical data sent back from unmanned orbiting spacecraft and rovers, and through the study of meteorites. Interpretations of other planetary bodies must, however, begin by using the Earth as a reference. This introduces the concept of terrestrial analogues, which are places on Earth that approximate the geological, environmental and/or putative biological conditions on Mars and other planetary bodies, either at the present-day or sometime in the past. From impact craters to hot springs to polar deserts, Canada possesses a wide variety of analogue sites that serve to inform scientific interpretations from space missions through the field of comparative planetology.
In addition to enabling comparative planetology studies, terrestrial analogues allow for the development and testing of technologies, psychological studies for long duration space missions, software and operations architectures, the training of personnel for future missions, and opportunities to engage and educate children and the general public. Analogue missions represent integrated, interdisciplinary field campaigns conducted in terrestrial analogue environments and provide a critical pathway in preparing to return to the Moon.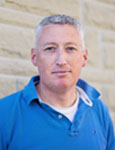 Dr. Ken McIsaac – September 20 2019 – UCC 54A 12:30 – 1:30pm
Space weather phenomena is a complex area of research and many different variables and signatures are used to identify the occurrence of solar storms and Interplanetary Coronal Mass Ejections (ICMEs), with inconsistencies between databases and solar storm catalogues. The identification of space weather events is important from a satellite operation point of view, as strong geomagnetic storms can cause orbit perturbations to satellites in low-earth orbit. The Disturbance Storm-Time (Dst) and the Planetary K-index (Kp) are common indices used to identify the occurrence of geomagnetic storms caused by ICMEs, among several other signatures that are not consistent with every storm. Moreover, specific instrumentation is needed for solar storm and space weather phenomena, which can be costly and infeasibly difficult for small and nano-satellite applications. In our work, we demonstrate the capability of a new signature for identification and characterization of Interplanetary Coronal Mass Ejections, through the use of satellite accelerometer data from the GRACE satellite, and machine learning techniques. Utilizing pre-existing satellite instrumentation, we propose the use of accelerometers for future space weather monitoring applications. Four binary classification algorithms have been explored: Random Forest, Support Vector Machine, Extremely Randomized Trees, and Logistic Regression. It is proposed that a binary classification model can differentiate between a solar storm caused by an ICME versus a period of quiet geomagnetic activity, using only the accelerometer data of a satellite.